Contact our London office today:
231 Vauxhall Bridge Road, London, SW1V 1EH
Tel: 0207 953 4047
Email: mail@BSEFM.com

Opening Hours:
| | |
| --- | --- |
| Monday | 9:00 a.m. – 5:30 p.m. |
| Tuesday | 9:00 a.m. – 5:30 p.m. |
| Wednesday | 9:00 a.m. – 5:30 p.m. |
| Thursday | 9:00 a.m. – 5:30 p.m. |
| Friday | 9:00 a.m. – 5:30 p.m. |
| Saturday | Closed |
| Sunday | Closed |
About Us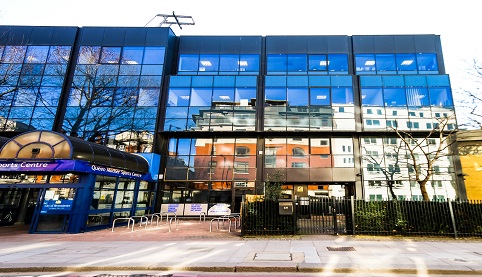 BSE FM specialise in offering practical and integrated installation and servicing solutions for the new generation of buildings in London through a combination of high quality competent and professionally qualified staff and equipment.
Delivering a personalised service from our offices in Sussex and London we are able to efficiently cover the London and South East comfortably.  Planned preventative maintenance is carried out by our in house technical team to ensure that not only the basics such as filters and coils are kept clean but that each system is performing correctly through temperature, airflow and efficiency tests. This is proven to alert our clients to an issue before it effects their business. At BSE FM we plan ahead of the legislation and are committed to informing our clients how to plan ahead accordingly. This includes advice on the most practical and energy efficient operation of the building services and controls. We are considerate and pro-active consultants who strive to offer the best possible solutions and recognise that the vast majority of our success is based on a strong relationship with our clients. Our priority is to deliver best performance, comfort, a lower life cycle cost and practicality through simplicity in operation and maintenance.
Our Services


Buildings play a hugely important role in our everyday lives as we grow up, live and work within them. Everything from our general happiness to our productivity and health is capable of being affected by the quality of the built environment that surrounds us.
With high quality building services we are capable of bringing any building to life. Better quality buildings ultimately lead to improved life experience and a reduction in environmental impact. BSE FM provide a wide range of installation and maintenance solutions along with planned preventative inspections and seasonal commissioning activities.
Building Services Engineering
The specialist skills, essential experience and innovative ideas associated with the design of high quality buildings are all fundamental aspects of our single managed entity here at BSE FM.
We base our servicing and installations around sustainability principles for a high quality and an energy efficient service. We have groups of dedicated engineering specialists on board that contribute to high quality building operation. Here's what we cover:
Mechanical Services Installation and Maintenance
Electrical Services Installation and Maintenance
Public Health Services Installation and Maintenance
Specialist Controls Systems Installation and Maintenance
Specialist Lighting Installations
We are fully committed to energy efficient, sustainable buildings using cost-effective approaches and the very latest innovative engineering designs. Practicality is a top priority of ours and we think ahead of the legislation to help clients achieve the most practical energy efficient and sustainable buildings
Contact our London office today on 0207 953 4047 or email us at mail@BSEFM.com.
Alternatively you can fill out the provided form on our Contact page and we will get back to you as soon as possible.